Our Lady of Grace School Tiger Athletics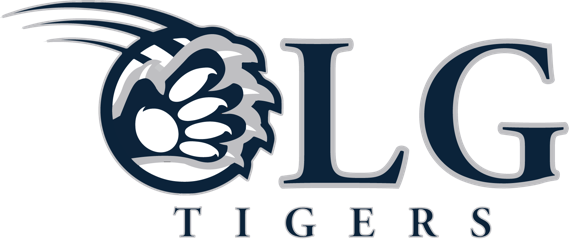 As students interest arise and volunteers offer their expertise athletics may be made available and added to the program.
The objectives of athletics at Our Lady of Grace School are as follows:
To instill Christian sportsmanship in the lifestyle of the participants
To give participants the opportunity to learn how to win, lose, and compete with dignity.
To develop school spirit, team spirit, and personal acceptance.
To develop acceptance and appreciation of others.
To develop the participant's physical abilities and coordination.
To develop good health habits.
To teach the positive value of recreation.
Our Lady of Grace competes in the diocesan *Parochial Athletic League (PAL).
Fall
Volleyball
Girls
5-8 grade
Flag Football
Boys
5-8 grade
Cross Country
Boys and Girls
5-8 grade
Winter
Little Dribbler's Basketball
Boys and Girls
1-4 grade
Basketball
Boy and Girls
5-8 grade
Spring
Track and Field
Boys and Girls
5-8 grade
Flag Football
Girls
5-8 grade
Volleyball
Boys
5-8 grade
*Other Sports available with student interest and qualified coaches available include: Cross Country, Flag Football and Boy's Volleyball.